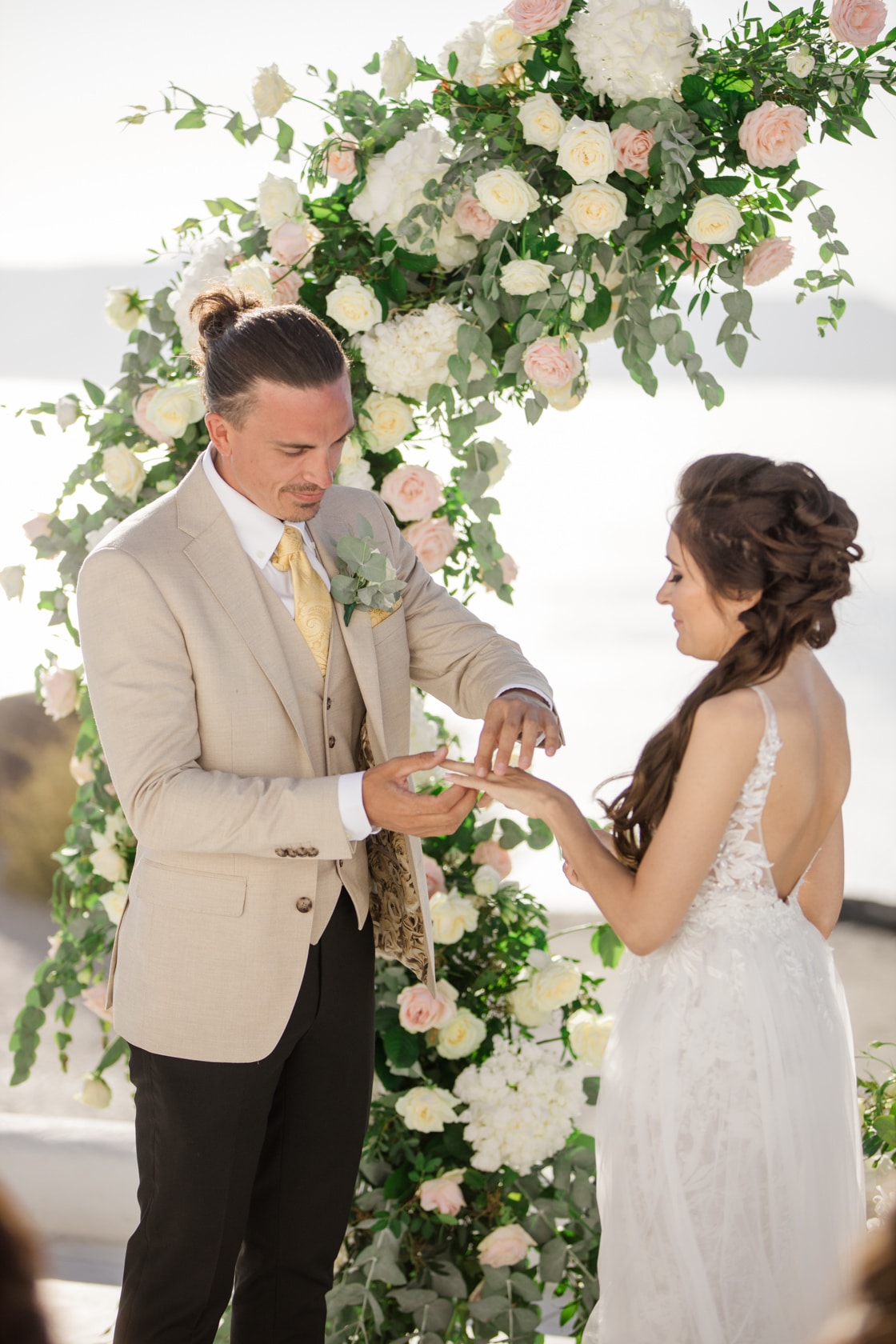 Charlotte & Adam
Wedding in September 2020 in the unique ambience of Rocabella Santorini.
Our bride  Charlotte is in a beautiful Berta wedding dress has once again shown how a wedding can be modest and luxurious at the same time.
With beautiful and minimalist decoration, the wedding was a real love story of two young people..
Milan
Venue:
Rocabella Santorini
Wedding planner
Weddings in Santorini